The Keoladeo National Park, formerly known as the Ghana National park is a beautiful bird sanctuary located in Bharatpur, Rajasthan.
Also known as the Bharatpur National Park or Bharatpur bird sanctuary, it is one of the most significant feedings and breeding grounds for birds in India.
It originated as a royal hunting reserve in the year 1850 and was exceptionally popular amongst the Maharajas and the Britishers.
Keoladeo National Park is named after the Keoladeo temple located in its enclosure. The place was set up as a national park on 10th March 1982. In1985, Keoladeo was declared as a significant World Heritage Site of UNESCO.
This park is a wetland, made and managed to protect the Bharatpur region from frequent floods and hosts thousands of birds, especially during the winter season. This National Park is also winter home and breeding ground for the rare and endangered Siberian Crane.
This 29 square km bird sanctuary in Rajasthan is also known as Ghana bird sanctuary or Ghana national park is a montage of dry grasslands, woodlands, woodland swamps, and marshlands. These diverse habitats of Keoladeo national park are home to 366 different bird species, 379 floral species, 50 species of fish, 13 species of snakes, five species of lizards, seven amphibian species, seven turtle species, and a variety of other invertebrates.
This bird sanctuary is one of the most abundant bird areas in the world and is known for nesting of resident birds and visiting migratory birds, including water birds.
It is now a major tourist attraction with several ornithologists arriving here in the hibernal season.
What is Bharatpur Bird Sanctuary famous for?
The fascinating migratory birds that come from parts of Siberia and Central Asia to spend their winters in Bharatpur are the main attractions for tourists to visit the Keoladeo National Park.
This National Park of India is famous for the rare and endangered Siberian Crane as this bird sanctuary is their winter home and breeding ground.
Some of the other migratory birds visiting this bird sanctuary include several species of pelicans, Cranes, shanks, Hawks, Geese, Ducks, Warblers, Eagles, Stints, Buntings, Wagtails, Flycatchers, Pipits, and Larks.
There are more than 380 varieties of migratory birds, including the Demoiselle and the Siberian Cranes.
In which city is the Keoladeo Ghana National Park located?
The Keoladeo National Park is located in the city of Bharatpur, which is a natural paradise situated in the Braj region of the state of Rajasthan, India.
Ruled once by a multitude of rulers, from Jats to Nizams, to the British imperialists, Bharatpur has its glorious history, cherished in places such as the Lohagarh Fort.
How do I get to Keoladeo National Park?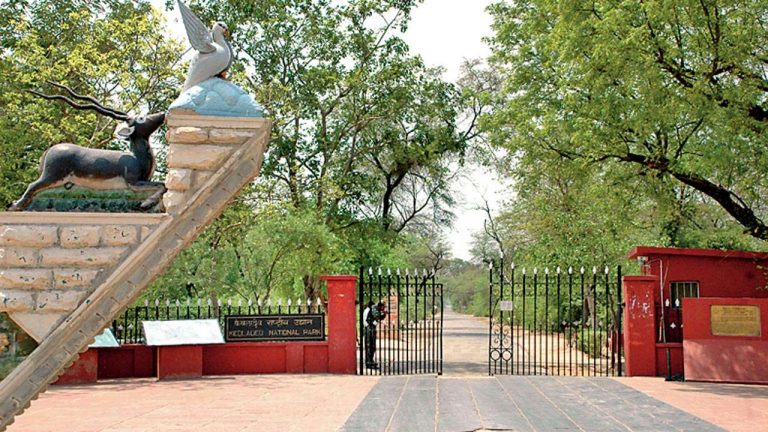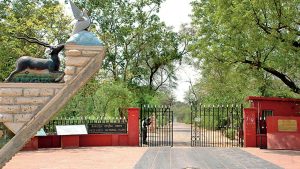 There are three different ways to visit Bharatpur bird sanctuary or Keoladeo NatiinalPark. These include reaching by Air, Rail or Road.
By Air: The nearest airports to Bharatpur are New Delhi and Jaipur. Bharatpur is well connected by road from Delhi & Jaipur. It takes about 3-4 hours from Jaipur and 5-6 hours from Delhi, depending on the traffic.
A taxi would cost around INR 4,000 from Jaipur and INR 6,000 from Delhi.
By Train: Bharatpur Junction is the nearest railway station. It is well connected with regular passenger trains with all the major cities of India such as Delhi, Agra, Jaipur, and Mumbai.
The Bharatpur Railway station is 6 km from the bird sanctuary. Reaching by train is the most economical way of travel as the cost is roughly INR 600 for A/C Chair Car from either Delhi or Jaipur.
By Road: There is an excellent network of private buses and services from state transport buses from all major cities like Delhi, Haryana and Uttar Pradesh to reach Bharatpur by road. Bharatpur via road from Delhi is 224 km, from Agra is 57 km and from Jaipur is 186 km.
The distance of Bharatpur by road from major cities in India.
| | | |
| --- | --- | --- |
| Route Name | Distance | Time |
| Delhi to Bharatpur | 224 km | 4 hours 1 min |
| Agra to Bharatpur | 57.8 km | 1 hour 18 mins |
| Jaipur to Bharatpur | 186 km | 3 hours 1 min |
| Udaipur to Bharatpur | 579 km | 8 hours 51 mins |
| Chandigarh to Bharatpur | 452 km | 7 hours 19 mins |
| Jodhpur to Bharatpur | 521 km | 8 hours 17 mins |
| Ahmedabad to Bharatpur | 521 km | 12 hours 53 mins |
| Mumbai to Bharatpur | 1,331 km | 20 hours 40 mins |
What is the best time to visit Keoladeo National Park?
The best time to visit Keoladeo Ghana National Park is between October and March. During these months you get to see spectacular views of migratory birds at this bird Sanctuary
This is the time when the pleasant winter in Bharatpur starts settling in from October and it extends till March, January being the coldest month of the season. Do carry warm clothes with you if you are visiting in January. For an early morning visit, also carry a pair of gloves and a monkey cap to cover your head and ears.
Birds start flying out from mid-February onwards, and you might miss on a lot of them if you don't visit Bharatpur bird sanctuary within these four months.
Day Temperatures range between 10 degrees C to 25 degrees C during these months in the bird sanctuary.
Which animals are found in Keoladeo National Park?
The Keoladeo National park is a fantastic place to spot some of the most beautiful animals such as the Golden Jackal, Striped Hyena, Jungle Cat, Sambar, Nilgai, Blackbuck, Fishing Cat and Wild Boar.
What are the various fees at the park?
Park Entry fees: For Indians is Rs 75/- per person and Foreign Nationals is Rs 500/- per person.
Video Camera Fee: This fee depends on the type of camera. It ranges from Rs 600 for a HandyCam to Rs 90,000 for  Movie camera used for films. Exact charges are available at the park.
Cycle-Rickshaw rent per hour: INR 100/- per hour.
Guide Charges: INR 250/- per hour.
What are the different Safari options at the Keoladeo National Park?
Elephant Back Safari
Rickshaw Safari
Jeep Rides.
The best view of birds can be spotted on elephant back safari and rickshaw safari. But to go deep inside the jungle, the Jeep safari is the most prominent and the best option.
Safari Fees for Indians is Rs 25 and for Foreign Nationals it is Rs 200. Cameras are allowed for Rs 200 and charges for personal vehicles till Shanti Kutir is Rs 50.
What are the park Opening and closing hours?
The Keoladeo National Park remains open from 6 am and ends at 6 pm by evening.
How do you explore the Keoladeo National Park?
Walking/Hiking: Walk on the 11km paved path inside the Park. Wear walking shoes or sandals and carry a backpack with water and snacks as this exceptionally tiring. You can see most of the birds in the first 5 km in the Park, up to the canteen.
Ride a Bicycle: Enjoy a bicycle ride.  You can rent a bicycle, for as lows as Rs 100–200 per day. It's the most reasonable and enjoyable way of exploring the Park if you are a going solo or with a partner. Riding a bicycle is the most preferred option by bird photographers with shorter/lighter equipment.
Hire a Cycle-Rickshaw: For most tourists, who travel in groups, the cycle-rickshaw is probably the best option. It's available for Rs 100 per hour, but it is worthwhile considering the enjoyment you get of traveling together in groups. The cycle-rickshaw pullers are well informed and well trained by the park management — they double-up as guides, at least some of them for smaller groups. For larger groups, i.e. for more than ten people, a guide is compulsory. The guide charges are Rs 250 per hour.
Hire a Horse Carriage: A Horse Carriage, popularly known as a Tonga is another option to consider for a big family. It is charged at Rs150 per hour, but it helps you to cover the Park within a short time. The elders and kids hugely enjoy their ride in nature in a Tonga
What is the best time for Photographers to visit the Park?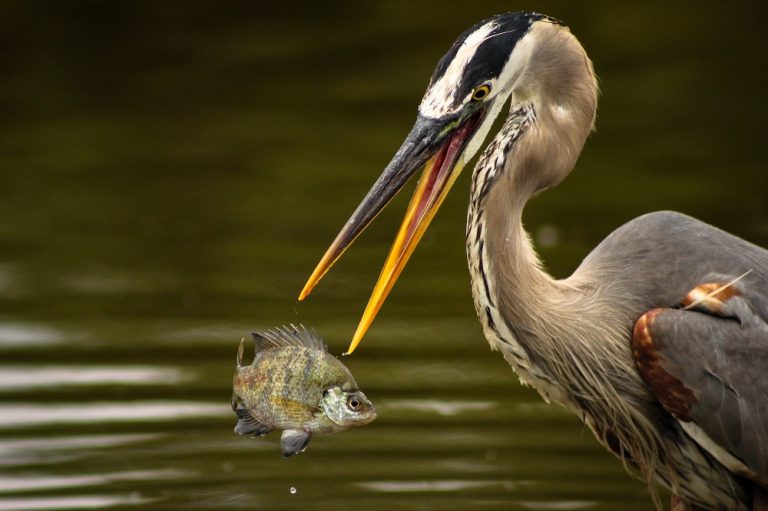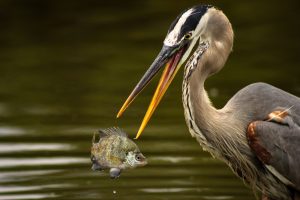 The best time for bird Photographers to visit the Park is in December and February. These two months have the best natural light, and the sky is usually clear. At times there may be a thick mist, allowing you to create visual moods. Migratory birds are abundant in these two months.
January is not a good month for photographers as it is too foggy and you may not have clear photographs. The fog is thick and it usually doesn't clear till afternoon.
In November there are not many migratory birds in the Park. In March, most of the birds fly out and could be too late to spot them.
What are the essential tips for the Visitors in the Park?
Wear Light and Cotton clothing for summers and in winters light woollen garments are recommended.
Carry two liters of water along with an energy drink to rehydrate yourself.
Always follow the instructions of the guide.
Maintain Silence inside the National Park and obey the rules.
Smoking is not allowed inside the Park.
Don't litter any wastage inside the Park.
Firearms are strictly prohibited inside the National Park.
Do not get out of the jeep during the Safari except at the designated areas.
The clicking of photos with flashlights is forbidden.
No musical instruments or music players inside the National Park is prohibited.
What are the nearby attractions of Bharatpur?
Bharatpur is well known for its Bird Sanctuary and the Keoladeo National Park. The two most prominent tourist spots around Bharatpur are Agra and Jaipur. Many people who visit Bharatpur Bird Sanctuary also tend to visit Agra where one of the seven wonders of the World, Taj Mahal is located.
Jaipur is another significant and essential tourist spot. Several visitors from India and abroad go to Jaipur to visit some of its magnificent forts, lakes and palaces. There are also other tourist attractions in Bharatpur which include the famous Lohagarh Fort, Kishori Mahal, Mahal Khas, Jawahar Burj, and the Fateh Burj.
You may also find these topics interesting: