With the advent of the digital age, kids are getting outside less often to interact with their friends and the world around them. Their lives have been massively taken over by technology and gadgets to the point that for them living without any of these seems impossible. Even for a day, they can think of spending time without the screens.
Children need to experience adventure; comradeship and they need to reconnect with nature.
What better way to do that than a trek trekking has a positive impact on the minds of students, especially in helping remove wrong notions about luxury and making them more environmentally aware children?
For parents, life is getting busier and stressful. They spend much of their time shuttling kids to school and tuition. Whatever free time is available is spent with the tv screen or checking emails or work updates on their smartphones. This is resulting in families feeling isolated from each other.
If you are faced with such a situation and wish to do something about it along with your loved ones, then here's what you can do.
Switch off your phones and tablets, clear all your plans and head to any of these 3 beautiful places in India for a memorable trekking experience in the arms of nature. What better way to reconnect and rejuvenate yourself with your family, than going on a trek together.
Why should families trek together?
1. Trekking together can build stronger family relationships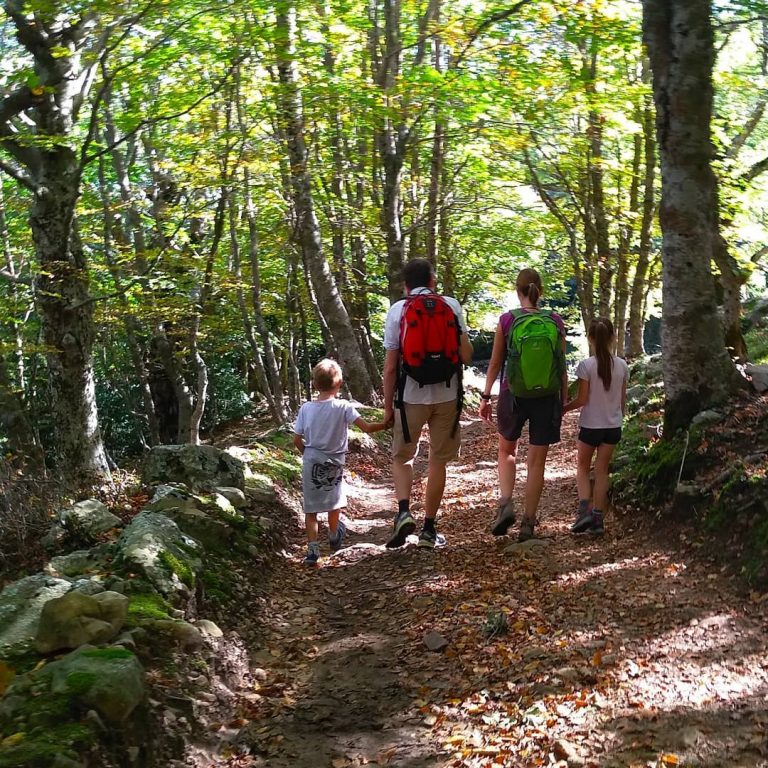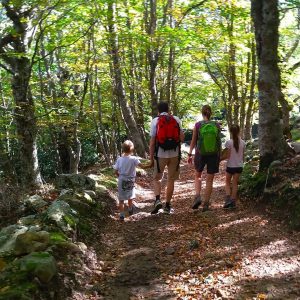 Having an experience of trekking together can bring families closer as it is a shared activity. Right from the planning stage, families can come together as they start reading about the trek destination, watch videos about the trek and start making their travel arrangements. There will be a lot time spent discussing about how they will reach the base village and how each day will be spent on the trek.
Of course, the trip itself will provide many opportunities to strengthen relationships. As you travel together you will find yourselves disconnected from daily family routine and have more reasons to talk and handle situations together. During the trip, there will be many situations offering you shared experiences that will bring the family closer together.
Even the difficult situations where the planning goes wrong or minor misadventures will become fun offering memories and life time of learning.
2.    Your kids will become more adaptable and flexible
The trip will bring many unfamiliar situations to the kids and many create few unpredictable situations.  Simple issues such as unexpectedly long queues, delayed trains, buses or flights, bad weather or a natural calamity may force you to change your plan for the day. Such experiences foster learning of patience in children. It will take them outside their comfort zone and learn to deal with hiccups in life.
They will learn from watching how you adapt to unexpected situations and they will also become more flexible themselves. The experience of travel will take your children outside their comfort zone. You will find that children who are fussy eaters and avoid trying trying new foods while travelling will go for new foods happily.
3.    Trekking can ignite your child's sense of adventure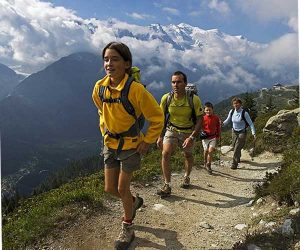 Kids have a natural sense of wonder and excitement about the new experiences and are in awe of the world around them. Keep your children involved in planning your adventure trip so that by the time you begin the trip they are fully prepared on their own.. For example, children can put together their own packing list and pack their own bags or backpacks with some help from parents. While travelling, they learn to look after their own things and repack their own bags as you move from one to place to another. They can take on new roles and responsibilities while traveling such as photographer or someone who plans the itinerary.
4.    The mountains becomes a kid's classroom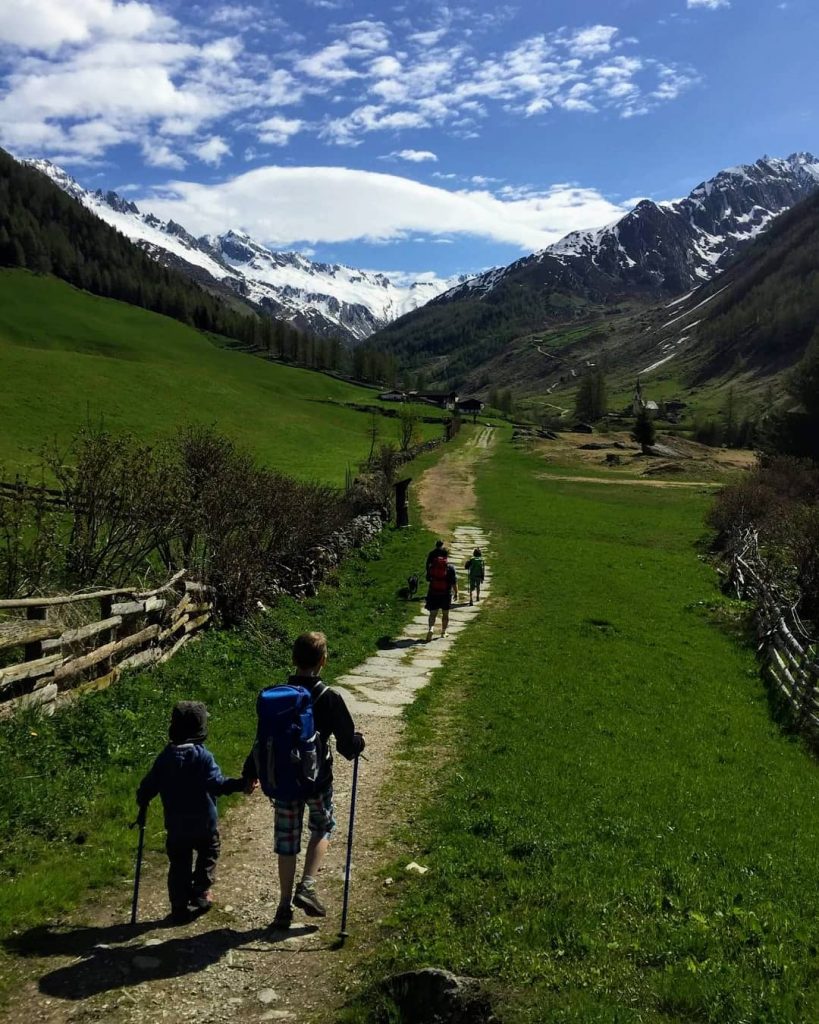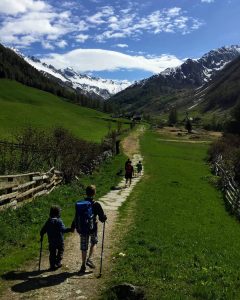 Trekking can help children learn geographical skills such as using mapping tools, learning about the altitude of the mountains, climate, weather and terrain. Trekking makes geography a concrete experience rather than a textbook experience. Trekking teaches children to understand diversity when they meet the locals from the mountain regions. Meeting new people from these remote places teaches children that although we may look different, sound different, eat different foods, have different values and observe different social and religious customs, we are also the same in many ways as celebrate our human existence.
Trekking has helped my daughter to learn that anyone can be your friend. They have learnt to socialize and make friends with other children as well as grownups.  When we have camped, I saw her playing with other children almost as soon as our tent was put up. It's possible to have these sorts of encounters only by going to such adventurous treks
5.    Trekking with kids helps you discover your inner child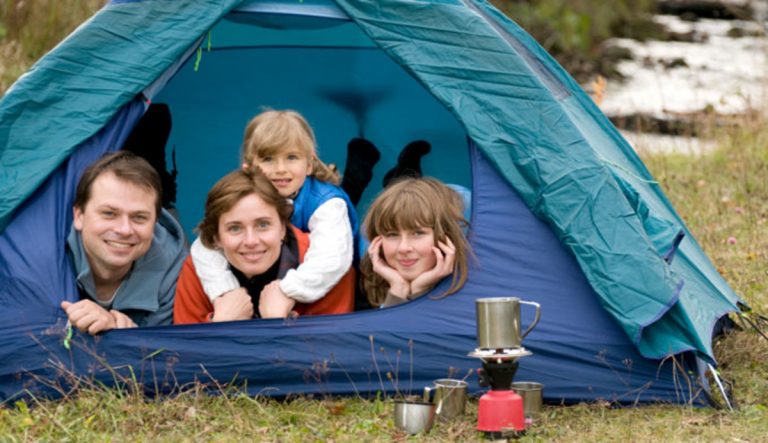 When you trek with children you are free to release your inner child. You share your love for nature with them, play card games or sing songs from movies with them in the tent. If you did some of these activities on your own or as a couple you might attract strange looks, but when doing these same things with your own children no one will question you.
On that note…
We have opened special treks for families during the summer vacation starting March 2019.

We have selected specific treks for families during the summer holidays. These treks have special activities for children where  they learn to pitch tents. Under the safety of our trek leaders they  learn about camping in the wild,  basic first aid and more.
This is a special trek for families. Tucked away in a remote corner of Uttarakahnd, the trek is an easy to moderate trek — the trek starts from Sankri, an ancient village. The trek has dense forest trails one of the most beautiful campsites at Judaa Ka Taalab. The adventure of climbing to a peak makes it perfect for families.
If you have children between 12 and 16 years, this trek is definitely for them.
Click here for more details about Kedarkantha Family Trek – https://www.altitudeadventureindia.com/trip/kedarkantha-family-trek/
Not many know about the Sar Pass trek in Manali but this is an immensely popular trek with YHAI. This trek comes with a huge sense of achievement upon climbing the pass at 12,500 ft! and has the bonus of experiencing  snow even in May. ! So it is definitely among the best snow treks to do with children.
If you have children between 13 and 17 years, this trek is for them.
Click here for more details about the Sar Pass Family trek – https://www.altitudeadventureindia.com/trip/sarpass-family-trek/