Chadar Trek 2021 Season starts
Our first  batch of Chadar Trek 2021 arrived on 9th January 2021. They left for the Chadar trek today i.e 12th January after 3 days of acclimatization and necessary Medical, Insurance and Permit formalities in Leh.

Chadar Trek 2021 Pre-Medical, Rescue, Wildlife Permit, Insurance and ALTOA NOC fees:
From 2021 onwards Ladakh administration has made Pre-Medical Checkup and Rescue Fees of Rs 3,300 mandatory for Chadar trekkers considering the risk involved in this trek.
The total fees for Pre-Medical, Rescue, Insurance, Wildlife Fees and ALTOA NOC for Chadar Trek now comes to Rs 8,100/-.
Here is a breakup of the cost:
| | | |
| --- | --- | --- |
| Sr. | Description | Rupees |
| 1 | Insurance |    2000.00 |
| 2 | Wildlife fees |   2,000.00 |
| 3 | Pre-Medical and  Rescue |   3,300.00 |
| 4 | NOC by ALTOA |       800.00 |
| | Total |   8,100.00 |
Chadar Trek 2020 Season over
Our Last batch of Chadar Trek left on 4th February and all our trekkers successfully reached Nerak Village. They participated in the Chadar Trek Festival organized at Nerak Village.
Chadar Trek 2020 suspension lifted and reopened

Chadar Trek opened with a shortened route.
Our second batch of Chadar Trek successfully completed the Trek with a shortened route. They spent four days on the Chadar.
They departed on 15th January and arrived on 18th January 2020 with fond memories. (For the day that they missed – because of the trek suspension, we arranged another day trip for them)
11th January 2020 batch
ALTOA President gives okay for Chadar Trek condition to resume from 15th January 2020
ALTOA president visits Chadar and gives okay to resume from 15th January 2020.
Video of ALTO President
Chadar Trek is suspended for two days on 13th January & 14th January 2020
Chadar Trek is suspended and resumed for two days i.e 13.01.2020 and 14.01.2020.
This decision was taken by the Ladakh Administration as there was a certain portion between Nerak and Tibb cave where the chadar is not in good condition.
Two groups of Chadar Trekkers who reached the Nerak campsite were not able to return back as there was too much water on the way and they couldn't cross it. They have been accommodated at Nerak village which is just above the frozen waterfall.
These 41 trekkers are safe and all necessary arrangements have been made for their comfortable stay at Nerak.  Ladakh administration is in constant touch with them and planning to get them back to Leh via different means.
In these 2 days, i.e 13th and 14th January, the administration will do the assessment of the Chadar condition and then give further notification to resume the Chadar Trek.
All our trekkers of the first batch i. 4th January 2020 successfully completed the trek and were back in Leh on 11th January.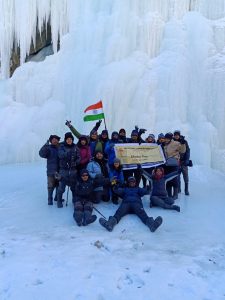 4th January 2020 batch
Almost all of them had return flight the next day and have reached their home.
Our 11th January batch departure is on hold for one day.
Rest all batches we plan to do as per schedule.
Chadar Trek-2020 flags off with the first batch of tourists
Leh, Jan 6, 2020: In Ladakh, the first batch of tourists for Chadar Trek-2020 was flagged off by the Leh Hill Council Chairman and Chief Executive Councilor Gyal P. Wangyal from Leh today.
On the first day of Chadar Trek around 90 tourists left for this adventurous trek.
CEC Wangyal said that elaborate arrangements have been made by the District Administration to facilitate tourists coming for Chader Trek this year.
He said that facilities like satellite phones for communication, two Rescue Helipads to tackle emergency cases, deployment of State Disaster Response Force teams along the trekking route, Indian Air Force teams in case of emergency, regulating of waste by Wild Life Department, were already put in place for the Chadar Trek.
Mr. Wangyal also interacted with the tourists and wished them a safe and joyful trek. He also inspected ongoing registration and mandatory medical check-up for tourists going for the trek at Tourist Information Centre in Leh.
Today, till afternoon about 205 tourists have gone through mandatory medical check-up out of which more than 100 have registered themselves for Chadar Trek. Ladakh news update after Union Territory Announcement
New source courtesy http://newsonair.com/Main-News-Details.aspx?id=377266
Leh, Jan 5:
Advisor to Lt. Governor, Ladakh, Umang Narula convened a meeting to review the preparations for Chadar Trek 2020.
Commissioner Secretary Tourism Rigzin Sampheal, Divisional Commissioner Ladakh Saugat Biswas, IGP Ladakh S.S Khandare and DC/CEO, LAHDC, Leh Sachin Kumar and other senior officers from Administration, Army and Air force participated in the meeting.
The Advisor was briefed regarding the preparations for Chadar Trek 2020 made by the Administration, with the main objectives of ensuring the safety of the trekkers and mitigating the impact, of the trek on the environment. IGP Ladakh informed that mobile wireless handsets would be provided to all groups to ensure that they remain in constant communication.

The Advisor was informed that two rescue Helipads will operate from Tiv and Shingra, en route the trek to deal with medical emergencies. Adm. Commandant Stn. Hqr. LSA 14 Corps assured that Army will activate the General Hospital, Helipad of the army during the entire trek period to receive emergency cases.
A decision was taken to deploy SDRF along with trained hired locals to undertake the rescue operations in coordination with the District
Administration and Air Force. The Advisor instructed mapping and cordoning off of vulnerable sites along the trek where the formation of ice is less or weak.
He instructed that an SOP should be issued to ensure the safety of the trekkers, which should cover all aspects such as Communication, First Aid, GPS, Smoke Candles and Orange Cloths for all tour operators besides other health and safety measures. It was also decided that the Health Department should devise an Advisory for Hypothermia cases which should be followed by the trekkers and their guides.
It was informed that the Wild Life Department is already regulating the waste footprint of the trekkers by taking steps to ensure that the trekkers collect waste and bring it back on their return from the trek. The Advisor directed the Wild Life warden to strictly ensure the same.
Regarding the disposal of human waste, it was informed that pre-fab toilets with deeply dug pits are installed along the trek to ensure the safe disposal of human waste. The Advisor suggested that bacterial intervention should be attempted to ensure the decomposition of human waste. Chadar Trek 2020 batches will happen as per schedule.
New Source: https://www.dailyexcelsior.com/advisor-narula-reviews-preparations-for-chadar-trek/
Altitude Adventure India's first batch arrives on 4th January 2020 Leh. It will leave for Chadar Trek on 7th January.
We have Chadar trek 2020 batches on the following dates :
4th January 2020 ( Left for Chadar Trek on 7th Jan 2020 from Leh)
11th January 2020
18th January 2020
25th January 2020
1st February 2020
8th February 2020
15th February 2020
For Group Bookings –
Pay a token amount and book your trek. The balance amount you can pay on arrival in Leh. 
For FAQs and Complete Preparation Guide of Chadar Trek Click Here
August 5, 2019, announcement giving union territory status to Ladakh has sparked a positive reaction in Ladakh – there was dancing all over in Leh after this decision.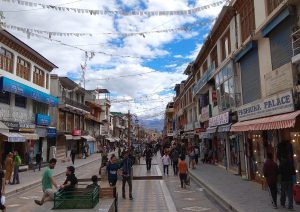 Ladakh Autonomous Hill Development Council (LAHDC), Leh chairperson Gyal P Wyangal, the Ladakh Buddhist Association and the head of influential Hemis monastery HH Gyalwang Drukpa have welcomed the move.
When asked about Ladakh UT status the locals face light up as they have been agitating for UT status for many years.
Most Ladkahis support the centers' decision as they feel cutting Ladakh off from Kashmir will bring them much needed attention.
Ladakhis expect higher investment from the central government in health and education from UT status.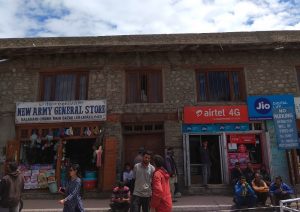 Trek organizers are optimistic and are expecting more people to visit Ladakh now after being wholly alienated from Kashmir. Earlier, adventure travelers were concerned about their safety whenever Kashmir untoward news came in the media.
UT status will mean more infusion of funds into education, protection of the environment, and building of infrastructure. Trek Organizers feel an independent UT status will help them promote more such adventures tours within Ladakh and attract more enthusiasts from India and abroad.
Udaipur girl walks on the frozen river in -35-degree Celcius
Ruchika Jain, a 25-year old woman from Udaipur has recently successfully completed the Chadar trek, one of the most difficult considered trekking paths in the Himalayas. She strongly believes that mundane routine life is not for her. Adventures attracted her from a young age especially trekking on high altitudes had been her passion. The group of 16 people where she was in had all-male members except her and she was the only person from Rajasthan. The journey started on January 29 but nine of the team members backed out finding it difficult to brave the challenges that posed before them. The trekkers walked 105 kilometers on the frozen Bakula river situated at an altitude of 11, 150 feet.
"My very first trek was at Dharmshala Himachal Pradesh and second was at Kedar Kantha in Uttrakhand which is at an altitude of 12800 from sea level where I lead a group of 60 persons," Ruchika told Udaipur Kiran. She completed her third trekking at Sar Pass Trek in Kasol at 13800 altitude where she led a group of 1500 people. Sharing her experiences about the Chadar trek, she says " My biggest fear was how to convince my family to permit me for trekking in minus 30 to 35-degree temperature. They agreed after many pleadings and I landed at Leh where our acclimatization session took place for three days".
Walking on the frozen river was like walking on a thin sheet of ice that could break anytime. " It happened often when we had to walk in knee-deep chilling water where the ice had melted. Cold bites and hypothermia were other health risks involved in the trek but finally, all of them were worth taking" claims the young girl.
Article & image Source Udaipur Kiran
————————————————————————————————————–
A Chadar Trek Team comprising 27 personnel of the Ladakh Scouts Regiment led by Col Amit Kotnala, Commanding Officer of the 1st Battalion Ladakh Scouts, was flagged off by Major General Arvind Kapoor, Chief of Staff Fire & Fury Corps on behalf of Lt Gen YK Joshi, GOC, Fire and Fury Corps.
The team started their trek on 27 January 2019 at 1000hrs, from Chilling, on a four day Trek to Nerak covering a distance of over 70 km.
The Trek has been undertaken under the aegis of the Fire & Fury Corps, as an adventure activity for the troops of Ladakh Scouts Regiment, who is the 'Son of the Soil', are proficient in ice craft and mountain craft and physically fit to undertake the challenging task.
The Team also comprises detachments from other Arms and Services for medical and communication support.
The frozen Zanskar river forms a means of communication between the Indus Valley and the remote Zanskar region which remains cut off from the rest of Ladakh during the peak winter season.
The frozen water forms a thick sheet of ice known as 'Chadar'. Besides providing an opportunity to conquer the most inaccessible and formidable route to the Zanskar Valley, the Trek will also infuse a spirit of adventure and accomplishment among the rank and file of Ladakh Scouts Regiment, besides testing their physical and mental endurance to overcome the harsh terrain and climatic conditions.
Article & Image Source Brighter Kashmir
Have Questions? Get answers to all your queries instantly. Message Us by clicking on the Whatsapp icon.
Call us at 91-8879607899
Meet us in Leh at Altitude Adventure India, Fort Road, Ladakh -194104